23. Qefgui: The QEF Information Tool




This section describes the QEF Information Tool, which provides access to the x_db databases and man pages.





---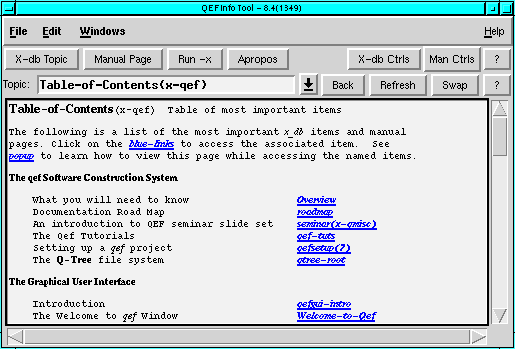 The QEF Information Tool allows you to look up information about various components of the QEF system. The Qef Information Tool window is divided into two sections:
Topic displaying the currently topic selection and providing access to a stack of previously displayed items
Topic information (see Topic-info) displaying the current selected items (there may be more that one)
New items can be selected through a variety of mechanisms, including hitting the blue links in the text area. The links can also result in lists of items, man pages, the result of greping the man or x_db databases.
---
| | |
| --- | --- |
| cook43.qh - 1.17 - 05/09/23 | |